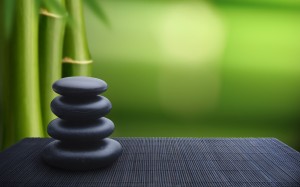 Saturday, 2.16.2013
11:00am-4:45pm
Learn Mindfulness Skills and Practices
Improve Sleep Hygiene
Gentle Yoga 
Lunch will be served.
*Location disclosed to participants.* 
Created for survivors of sexual violence, this retreat will teach participants how to incorporate mindfulness skills and practices into their lives, improve sleep, augment self-care skills and culminate in a relaxing gentle yoga/movement session.
TO REGISTER: Complete the registration form and email to
Alysha Warren, awarren@wesleyan.edu  by
Wednesday, February 13th. Reference "Mindfulness & Movement" in subject line.
Space is limited!
The retreat will be facilitated by:
Alysha B. Warren, LPC, Therapist/Sexual Violence Resource Coordinator,
Tanya Purdy, Director of WesWell
Maggie Cohen, Registered Yoga Teacher
Amy Marschall, Counseling and Psychological Services Extern